The PAL wood drying kiln is for drying and heat-treating pallets to meet the FAP ISPM 15 regulation that states all pallets and packaging must be sterilised.
According to the rules and guidelines laid down by the European Union, the only sterilisation treatment for pallets recognised is thermal treatment (HT). This treatment involved drying the pallets for at least 30 minutes whilst raising the core temperature of the wood to at least 56°C. This is called a direct method. 
The PAL drying kiln is the same as conventional dyers, but includes electronics and software that allows for heat treatment at 56°C that can be recorded and certified inline with the FAO ISPM 15 regulation.
For some pallets, it is required that the material is treated at a higher temperature to reduce the possible presence of undesired micro-organisms, which the PAL dryer can achieve.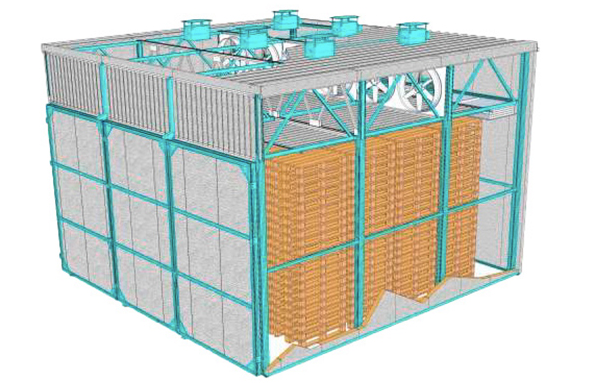 Suitably sized heating system to accelerate treatment times
An EPDM rubber deflector between the roof space and the last, upper row of pallets
Ventilation that guarantees an even flow of hot air
Electronic system that is suitable for certification
Have any question?
Contact us today on sales@tfproducts.co.uk