DISCOVER

PUNTO TM5

CNC NAILING MACHINE
The Punto TM5 is the original CNC nailing machine. Its been in production for over twenty years, with continuous improvements following the technological evolution.
The model Punto TM5 works on two or more locations so you can manufacture and finish the same component repeatedly or different products simultaneously.
The Punto TM5 is managed by numerical controls (CNC) which managed all movements without the need for manual adjustments. Meaning the format can be changed within minutes simply by selecting the product in the controls.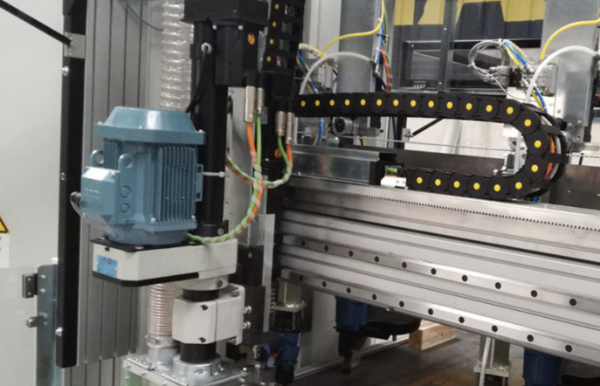 Manufacturing of small pallets (TM5)

Manufacturing of large crates or cases (maxi)

Optional tools available (drills, saws, milling tools)

Extremely quick change over times
Model

Dimensions

(mm)

Nailing area (mm)

Punto TM5

8500 x 1680

7200 x 1500

Punto TM5 maxi

8500 x 2400

7200 x 2200
Have any question?
Contact us today on sales@tfproducts.co.uk